Back to News
Leadership matters: Advancing toward True North as stakeholders expect more
By PwC | 17th March 2016
PWC's 'State of the Internal Audit Profession' report, continues to provide eye opening observations. 16% of CEO's see Internal Audit as a trusted advisor, 25% see it as a problem solver; work to be done.
54% - say internal audit provides significant value

28% - rate the internal audit leader as very effective

16% - see the internal audit function as a trusted advisor

25% - see the internal audit function as a problem solver
Leadership matters
Internal audit functions with very effective leadership perform better and add greater value to the business.
Today's corporate leaders find themselves in a business environment that is becoming increasingly complex. PwC's 19th Annual Global CEO Survey reveals that CEOs are becoming more and more concerned about a wide range of risks, including top threats of overregulation and geopolitical uncertainty. At the sametime, those CEOs acknowledge that their customers and other stakeholders increasingly want them to do more in tackling important problems. Despite the tremendous challenges they face in managing their businesses for today, they must also look ahead with a view to build businesses that are ready for what will be the even more complex global marketplace of the future.
Our 2016 Study shows a clear linkage between very effective internal audit leadership and the value internal audit functions deliver. Ramping up internal audit leadership strength can be a key lever to drive improved stakeholder alignment and increased value contribution. This paper shows you how.
Jason Pett
Partner, Internal Audit Solutions Leader
The journey to true north: Key findings
The journey toward true north requires innovation and adaptability. It also requires effective leadership.
Vision
Talent
Position
Communication
Business Alignment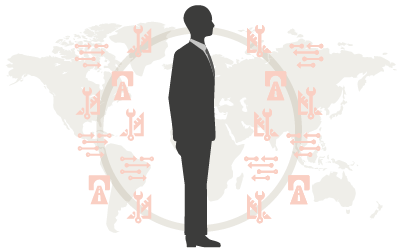 96%of very effective leaders are confident in preserving a vision for the function, even during periods of significant change (compared to 30% of less effective leaders)
Download 2016 State of the Profession Study Leadership matters: Advancing toward true north as stakeholders expect more
What do stakeholders value in the internal audit function and leader?
We conducted in-depth interviews with stakeholders around the world. Read their views on key events, trends and issues shaping business decision-making today.
"It is not that value provided by Internal Audit has necessarily decreased, the value may be the same but a higher investment in the function may cause the illusion of decreased value. Executives and Boards are looking for higher return on their investment."Jean Pierre Verster, Capitec Bank, South Africa

"The biggest failure in outsourcing and cosourcing is for the third party just to have a product and put it out. It's the relationship that's important."Johan Reeder, Electricity Holding Company and Group, Oman
Explore the data
A closer look at the data supporting our five key characteristics for Very Effective Leaders.